Eugene Robinson's Confusing Take on Frat Boys and Racism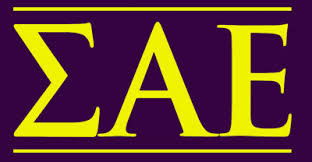 Eugene Robinson's take on Sigma Alpha Epsilon fraternity's racist songfest (March 12, 2015) is uncharacteristically confused. Robinson seems to bemoan the fact that these "millennials, usually raised on an intellectual diet of diversity and inclusiveness…" have forsaken this egalitarian diet in favor of racist behavior. What Robinson might have discussed in addition to millennials' intellectual development is the tight labor market and the institutional ambivalence toward egalitarianism they face. Consideration of these issues, however, contradict the column's major point: that the racist behavior on the bus will be predictive of later, more important, racist behavior.

Robinson argues that part of the harm in undergraduates singing about lynching n-----s can occur years later when, at least, some of these men have the ability to hire and fire African Americans; influence real estate activities that can negatively affect African American housing; or other act in other ways as pernicious gatekeepers for the fate of African Americans. Robinson fails to ask was the racist behavior on the bus due to individual choice or compliance or going along with the group or social pressures?
Racist behavior on the bus will be predictive of later, more important, racist behavior
Social scientists have known for some time that individuals will suppress their own judgement of what is correct in light of what appears to be the group's position. In a classic study students were asked for their estimates of the length of line on a blackboard after first hearing obviously erroneous over estimates from other students. Most of the naïve students changed their estimates to favor the other students over estimates, although they reported that they did not believe the erroneous estimates.

Given the likely susceptibility of these students to group pressures (i.e., they joined a fraternity), then it is quite possible that the behavior of these fraternity members toward African Americans will not be pernicious, if the behavior is observable and there is widespread agreement that engagement in racist behavior is wrong. In other words, widespread agreement that racist behavior is wrong will decrease the occurrence of racist behavior.


Widespread agreement that racist behavior is wrong will decrease the occurrence of racist behavior.


Establishing agreement about what is racist behavior and that it is wrong (i.e., social norms) is not based on individual punishment, although individual punishment for violation of social norms is generally appropriate. Instead, social norms are established by the social structure and the most obvious way to change the norms of a university is to increase the percentage of non-white students, faculty, and administrators. In addition, social norms can be established by providing incentives for inclusive behavior. For example, relaxing some of the rules to which fraternities are subject in exchange for greater inclusion may be appropriate. Often many of those rules have been created to curb behavior endemic to a sense of "us versus them" or "we are special" such as extreme hazing.

Later in his column, Robinson states, contradictorily, that the lack of diversity (i.e., segregation) "reinforces" structural racism and concludes that while "diversity may be celebrated in public, it is not practiced in private." Clearly, the implication is that the egalitarianism taught to millennials as individuals has been inundated by social structure of racism. Robinson's major error is in attributing too great of role to individual choice in behavior.