How Hillary Can Press the Attack on Trump
June 8, 2016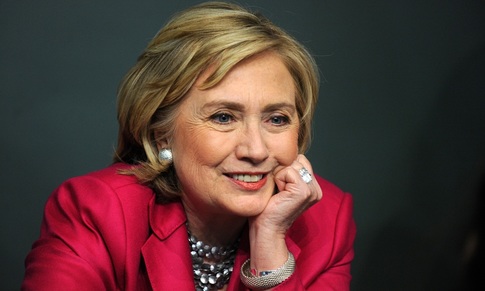 Before last Thursday the political question on most pundits' minds was whether Hillary Clinton would be able to handle Donald Trump's asymmetrical attacks. Despite glowing public pronouncements many Hillary supporters assume that if she is to win the general election, she must rely on the demographic advantage that Democrats have. Concerned about the apparent rate of decline Hillary has seen in her polling numbers, several pundits offered advice to her campaign. Generally, this advice was to fight back.

Rev. Al Sharpton advised Hillary to realize that she is not in the prize fight with Marquis of Queensbury rules, but rather on a playground after school facing a bully with a broken coke bottle. No one is going to come to her aid; she had better take off the boxing gloves and pull out a razor.

The Daily Kos counseled Hillary to stop taking Trump so seriously and show him to be a clown whose behavior mimics "playin' the dozens," the traditional African-American form of challenge and verbal insult. The dozens is typically played in front of an audience whose enjoyment of the barbs and performance determines the winner. For example, "yo' mama is so generous, she would give you the hair off her back;" "yo' mama is like a door knob, everybody gets a turn." The recipient is such a verbal insult is expected to answer appropriately with either his own verbal retort or physical response.

​Nonetheless, some pundits continue to advise Hillary to take the high road and refrain from personally attacking Trump. They quote George Bernard Shaw "never wrestle with a pig. You get dirty, and besides, the pig likes it" and note that Marco Rubio's personal counterattack on Trump was ineffective and did not delay his exit from the Republican contest.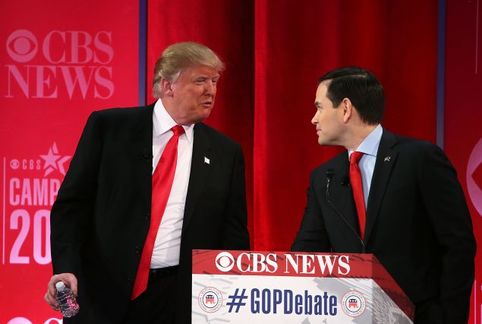 There were, however, several reasons for the ineffectiveness of Marco may have waited too long before responding to Trump's insults; the nature of Marco's response were comedic and personal rather than [also] invoking the welfare of Republican voters; and Marco's attacks seemed to contradict the persona of "reasonableness" he had established throughout the campaign.

Trump's use of this performance art for the purpose of defeating an opponent makes it incumbent on the target to respond or lose by default just as like playing the dozens. Hillary's June 2 foreign policy speech in which she eviscerated Trump suggests that she recognizes that she has to personally confront Trump and is more than willing to do so. The only question remaining is how she should mount future attacks on Trump. One critique of her June 2 policy attack on Trump, for example, was that she launched her attack too early, and thus, will be unable to keep up a barrage of these attacks until November.

For Hillary to effectively launch an effective and continuous attack on Trump, she needs to do three things without belittling herself. First, she needs to counter Trump's playing of the dozens. In her June 2 speech, she countered Trump's insults and barbs by identifying the inconsistencies and contradictions in Trump's incoherent policy positions, explained why those positions would have catastrophic consequences for the U.S., and ridiculed him for not realizing the foolishness of what he was suggesting.
​
Trump, for example, has accused Hillary of "enabling her husband's infidelities" because she publicly stood by husband and did not accept the accusations of women who said they were involved with Bill. Her response should be to question the motives of anyone who would be influenced by her husband's infidelities rather than her marital vows. After all, if Hillary is truly untrustworthy, why would she remain faithful to a philandering husband?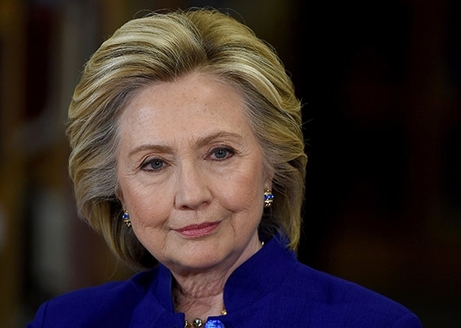 Second, Hillary needs to expound a theory of why the middle class is being decimated and then offer a simple solution to reverse these conditions. Hillary has enumerated a series of policy proposals that are intended to address what many workers have found to be a stagnant economy. These economic interventions include such policies as investing in infrastructure, raising the minimum wage, and reducing education costs. All of these policy proposals are listed on her web site, in alphabetical order, to which she dutifully directs voters.

None of these proposals, however, encompass a message that directly addresses a major concern of the middle class: the decline in the economic welfare of the middle class. Trump has theories about the loss of good jobs due to globalization. Their theories may not be correct, but they provide an explanation from which solutions flow and an understandable message can be shaped. Hillary needs to counter Trump's economic message.

Third, Hillary should make better use of technical aids to project her voice with more authority and use audio visuals to illustrate her disagreements with Trump. The idea is to lay out as clearly as possible what the issues are and why she is opposed to them. To do this the context of her argument needs to be presented as well as the conclusion. Audio visuals can prevent the audience from being lost as the pros and cons of various policies are presented. They will also engage the younger voters who prefer a more A-V than just A in messaging.

Hillary can win but not by being a traditional candidate. She should remind voters that they need to focus on how the outcome of the election will affect their lives, especially with regard to the economy and social changes involving race, class, gender. A new approach to campaigning may be the most important innovation she can make and form a counter to Trump's charge that he represents change.
​
Above all, Hillary cannot become complacent; she cannot depend on Trump's erratic behavior to defeat him. Hillary has to defeat Trump.