Then They Came for Planned Parenthood
August 4, 2015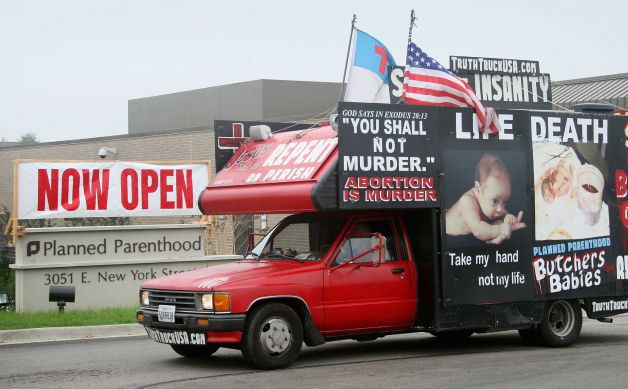 Anti-abortion groups have targeted Planned Parenthood for destruction despite 97 percent of Planned Parenthood's efforts focusing directly on women's health issues. Abortion activities make up 3 percent of their activities and are broadly tied to women's health. Besides their opposition to abortion, the anti-abortion groups are intent on de-funding Planned Parenthood to demonstrate that abortion is in no way tied to women's health.

Most recently, these anti-abortion groups have produced highly edited videos purporting to show Planned Parenthood officials bargaining to sell fetal tissues and body parts to research groups. While these edited tapes do show Planned Parenthood officials properly discussing the logistics of transferring fetal tissue to research laboratories and recouping their transfer costs, the discussions might seem callous to lay people. These edited tapes are intended to paint Planned Parenthood in a heinous light and thus make it easier to de-fund the group.

As Planned Parenthood fights for its survival, the words of Martin Niemoller, spoken following World War II take on special meaning.

First they came for the Socialists, and I did not speak out--

Because I was not a Socialist,

Then they came for the Trade Unionists, and I did not speak out--

Because I was not a Trade Unionist.

Then they came for the Jews, and I did not speak out--

Because I was not a Jew.

Then they came for me—and there was no one left to speak for me.


Planned Parenthood and the Pro-Abortion (or Pro-Choice) community was silent when the right wing anti-abortion movement targeted Association of Community Organizations for Reform Now (ACORN). ACORN was a community organizing and service group that helped poor Americans by fighting for raising the minimum wage, preparing income tax returns, helping to register eligible voters, and expanding housing opportunities. Following Barack Obama's victory in 2008, right wing attacks on ACORN for voting fraud intensified. Beginning in 2004 Karl Rove's group had accused the group of voting fraud as a part of the right wing's effort to suppress the minority vote. This charge was found to be bogus by the 46 federal and state investigations of the organization.

The right wing's coup de grace occurred when right wing activists created a fake video with heavy editing that purported to show a "pimp" and one of his "girls" seeking and receiving help from ACORN. In fact, ACORN's in-take staff did not create any client records, file tax returns, or submit or arrange bank loans. Staff members in several of the ACORN offices referred the phony couple to the police. The fact that the charges against ACORN were not true did not stop Congress from de-funding and destroying the organization.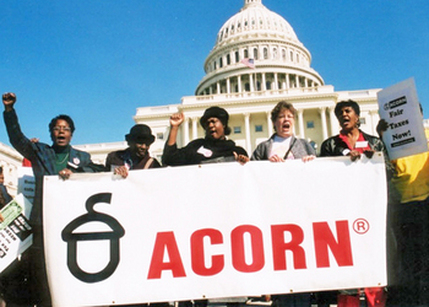 As long as organizations like Planned Parenthood are silent when the right wing attacks fellow liberal organizations like ACORN, then the right wing can bring all its forces to bear on one liberal organization at a time. Liberal groups should not delude themselves that they are spreading themselves too thin or beyond their core mission to support other liberal groups. Any support rendered by one liberal group to another group that is under attack by the right wing is self-defense against the inevitable right wing attack that will come its way.

Similarly, liberal groups should not be reticent about possibly estranging supporters who are not liberal. The extreme right wing will not be deterred in attacking a group it perceives as liberal because some moderate right wingers support it. There is an ongoing right wing attack on groups perceived as being liberal or to the right of the extreme right wing. (Many unionized public school teachers would not characterize themselves as liberal; they are now under attack by the charter school movement, which is supported by the extreme right wing.) Unless liberal groups band together to fight attacks by the right wing, there will no place left to go for support.